Jagorani Chakra Foundation (JCF) Job Circular 2020 has been published by the authority. A huge number of people want to like to work in private sector. This job circular has been created a huge chance to unemployed people,who are interested in private department. It's an attractive job circular in 2020. To get Jagorani Chakra Foundation (JCF) Job Circular 2020 related information,you can visit our website that is topcircularbd.com.
Jagorani Chakra Foundation (JCF) think that young and energetic people is the key to success in this sector. This department help's us to social economy. Maximum, people want to join in NGO sector,Because government service can ensure better life. This Jagorani Chakra Foundation (JCF) Job Circular 2020 has been converted to an image file,so that everyone can read easily or download this job circular. If you want to apply for this job,you should submit your application within short time. Jagorani Chakra Foundation (JCF) Job Circular 2020 has been given bellow.
Jagorani Chakra Foundation (JCF) Job Circular 2020
Name of Organization: Jagorani Chakra Foundation
Job Published Date: 10 Dec, 2020 2020
Post Position: Monitoring & Evaluation Officer
Job Types: NGO Jobs
Age Limit: Maximum 45 Years
Total Number of Vacancies: 01
Experience : 03 years
Salary Range: 50,000 Taka
Educational Requirements: Masters
Application Deadline:   20 Dec 2020, 2020
Website: www.jcf.org.bd
Jobs Source: www.jcf.org.bd
 Company Information: Address: 46 Mujib Sarak, Jessore-7400, Bangladesh.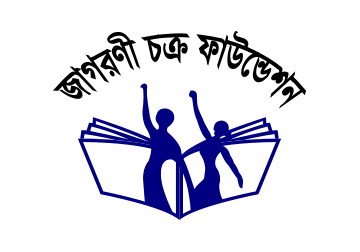 Vacancy: N/A
Finance and Admin Manager
Description
Regular update, periodical review and maintain books of accounts.
Prepare fund transfer requests and cash flow management for the project.
Make timely payment to vendors, consultants, and salaries to the staff.
Monitor banking activities of the organization;
Assist in the statutory audit and audit of financial report to donors and share a periodical report on audit observations and queries and take necessary action with the support from Director (Finance & Act) of JCF
Prepare periodical internal and external financial reports (monthly, quarterly, half-yearly and year-end procedures)
Maintain spreadsheets showing spend against budget, monitor, analyze and present periodical control reports
Ensure procurement as per the organizational policies
Oversee the maintenance of the inventory of all fixed assets purchased with project funds, assuring all are in project accordance with procurement policies and laws of the land.
Maintain and upgrade financial and payroll information systems.
Assist in budgeting, reporting, monitoring, and compliance checking for the donor.
Generate necessary report in prescribed formats for the donor as per the schedule
Provide the respective program heads with an operating budget. Work to ensure programmatic success through cost analysis support, and compliance with all contractual and programmatic requirements.
Periodic visit to the field office as and when required.
Provide support to the program team and other stakeholders in the region on financial management in accordance with the statutory requirements of the laws of the land.
Educational Qualification:
Postgraduate in accounting/ Management
Additional Requirements
Age at most 45 years
3 years of relevant experience, of which at least 1 year should be at the mid-management level. Experience in the NGO sectors is necessary.
Computer literacy and proficiency in English both oral and written are essential.
Salary
Tk. 24,000/- per month, Consolidated and other admissible benefits as per organizational policy as well as the program
Jobs Source: online
Jagorani Chakra Foundation (JCF) is a national voluntary social welfare organization. JCF is inviting application for the position of Focal Person (Early Learning and In-Formal basic Education Program) from competent candidates.
Check Jagorani Chakra Foundation (JCF) All Recent job Circular Posted On BD jobs
Jagorani Chakra Foundation (JCF) Job Circular 2020 related notice and all information is found my website below. If you are interested to be a part of this diversified Jagorani Chakra Foundation (JCF) Job Circular 2020, please apply against out job advertisement available in topcircularbd.com.
Click Here To View Job Circular & Apply Online